The ChirpStack Gateway OS Base image provides all the components to use the hardware has a LoRa® gateway. This includes:
The Base image provides a web-interface for configuring all ChirpStack components, network (Wi-Fi, ethernet, firewall, ...) and system settings.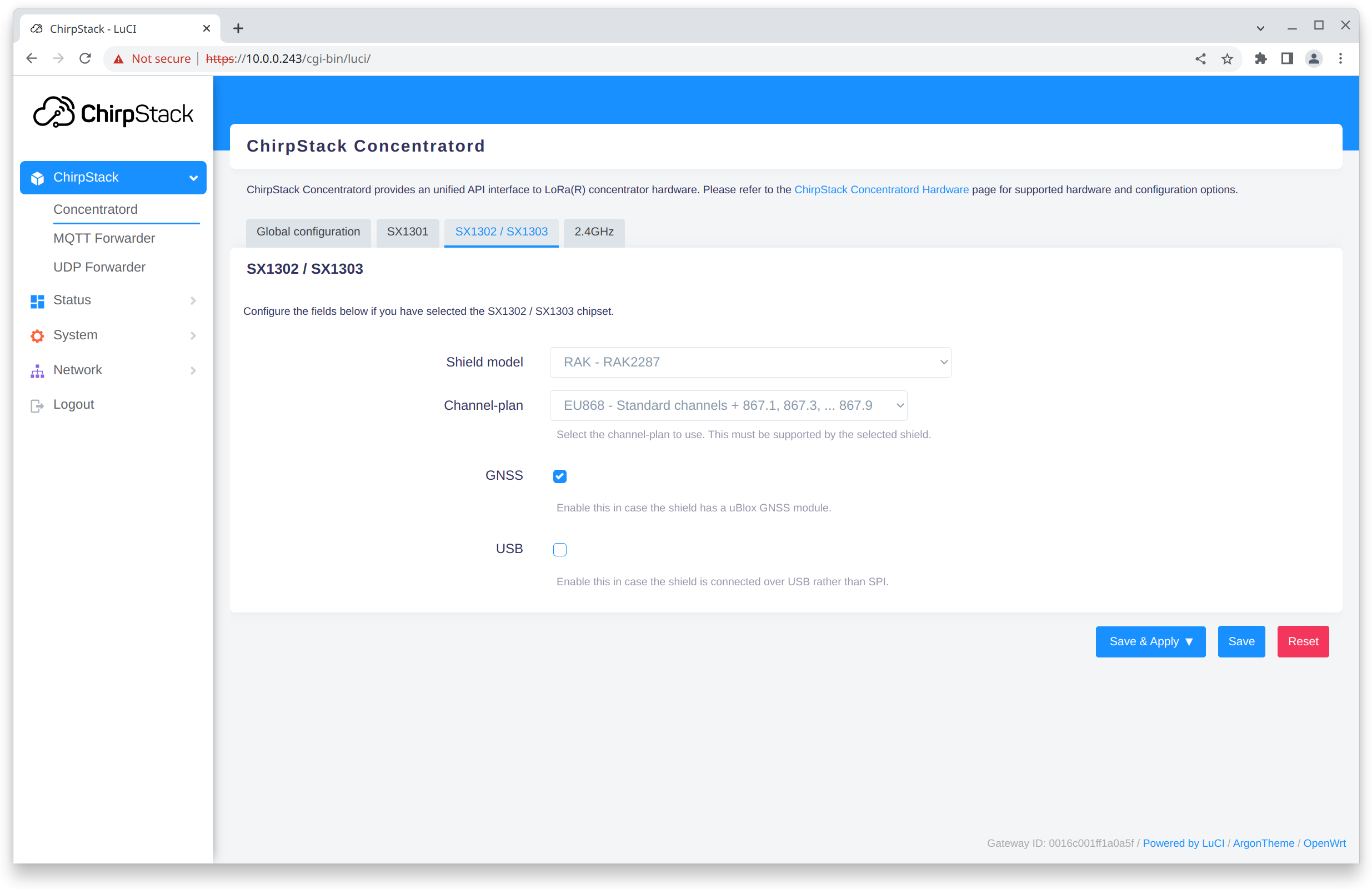 The ChirpStack Gateway OS Full image contains everything that is included with the Base image, but is also bundled with:
This image is intended to provide an easy-to-setup Gateway + Network Server solution for prototyping and testing.