Introduction
ChirpStack Gateway OS is an open-source Linux based embedded OS which can run on various LoRa® gateway models. The goal is to make it easy to get started with LoRaWAN® and the ChirpStack open-source LoRaWAN Network Server stack with the minimum steps required to setup your gateway(s).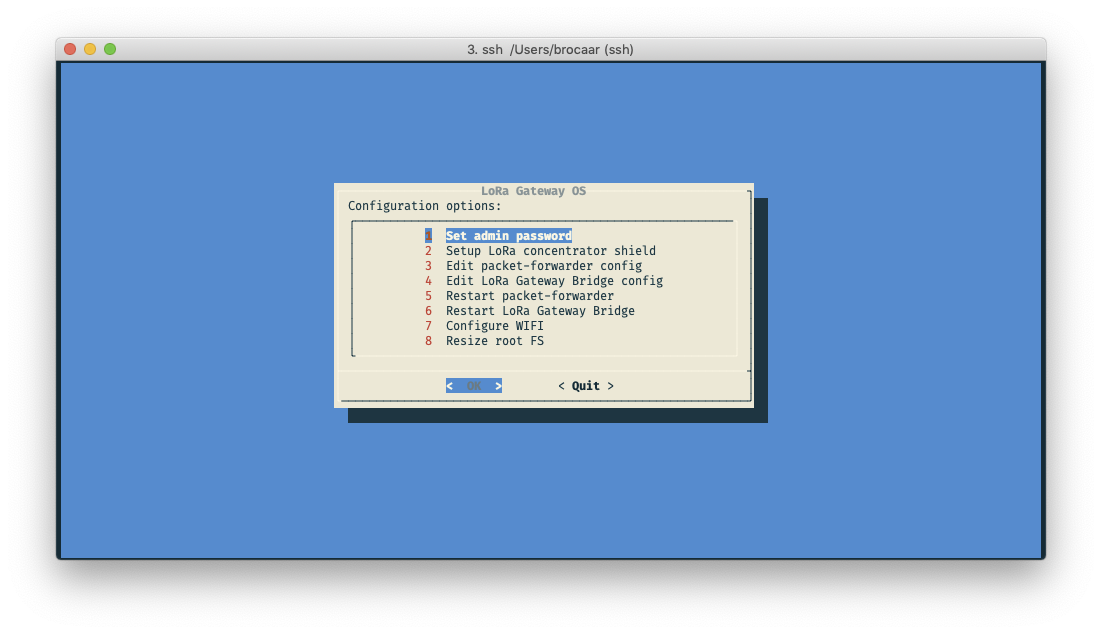 Image types
chirpstack-gateway-os-base
Provides the ChirpStack Concentratord and ChirpStack Gateway Bridge pre-installed including a CLI utility for gateway configuration.
chirpstack-gateway-os-full
Provides a full ChirpStack Network Server and ChirpStack Application Server environment running on the gateway, on top of all the features that are provided by the chirpstack-gateway-os-base image.
Targets
Raspberry Pi
Raspberry Pi Zero W
Raspberry Pi 1
Raspberry Pi 3
Raspberry Pi 4
Shields / kits